Best Restaurants in Babylon, NY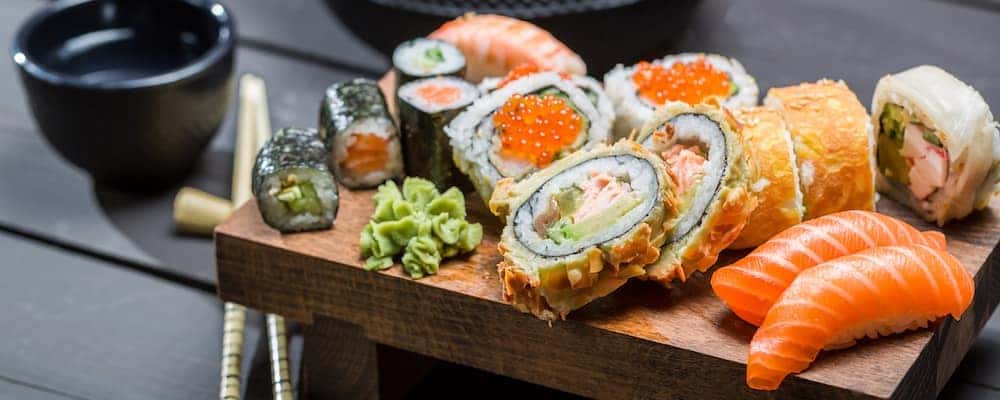 Whether you're a food blogger or are on the hunt for the next Instagram-worthy meal, on a strict vegetarian or gluten-free diet, there's something for everyone to enjoy! We have your guide to a few top-rated restaurants in Babylon, NY that's worth checking out. From delicious seafood to mouth-watering Mexican, you can find a meal to satisfy every craving!
Swell Taco
Taco Tuesday is a growing trend, and if you are craving tacos or a massive burrito, then head down to Swell Taco on Deer Park Avenue. Their affordable menu has a variety of meat and chicken tacos and burritos to select from or salads for anyone choosing to stay healthy. Don't forget their classic margaritas! Swell Taco has another location in nearby Lindenhurst if that is closer to you.
Fancy Lee Asian Bistro 'n' Sushi
For those that are craving sushi, Fancy Lee Asian Bistro 'n' Sushi is the go-to place in the %%targe_city_1%% area. This family-orientated restaurant offers highly-rated food that even your pickiest eater will return for seconds. Before the meal, enjoy a shrimp cocktail or oyster shooters with your drink of choice. The main menu features plenty of sushi entrees, and fusion meals to try. If you're not daring enough to try sushi, they have a noodle & rice and wok & grill menu.
Cafe Il Villaggio Pizza & Pasta
For hearty Italian cuisine, visit Cafe Il Villagio where you will enjoy a mix of traditional and eclectic Italian dishes in a casual atmosphere. Relax with your favorite glass of wine and appetizer before your meal arrives. Lunch options include Margarita Pizzette, Fresh Mozzarella Salad, the traditional Sausage & Peppers, or Pepper & Egg. Pasta dishes include Penne Primavera, Rigatoni Alla Vodka, as well as pasta classics like Meat Lasagna, Baked Liti, and Spaghetti and Meat Balls.
Need more suggestions for pizza spots? Check out our favorite pizza spots in West Babylon!
Ohayo Japanese Cuisine
With almost 5 stars, Ohayo Japanese Cuisine is the go-to Japanese restaurant in Babylon, NY. They offer a large, affordable menu of delicious comfort food. You can choose from small items like soup and salad, sushi meals, and a variety of appetizers.
Visit The New Babylon Honda Today
Whether you need routine services like an oil change or brake repairs or looking to purchase a brand new Honda, The New Babylon Honda near Lindenhurst has you covered! Contact us today with questions you have about the services we offer, or our current inventory. Don't forget to ask about our rotating specials and how you can save on your next visit, and be sure to check out the best activities in Long Island!