How to Use the Lane Keeping Assist System (LKAS)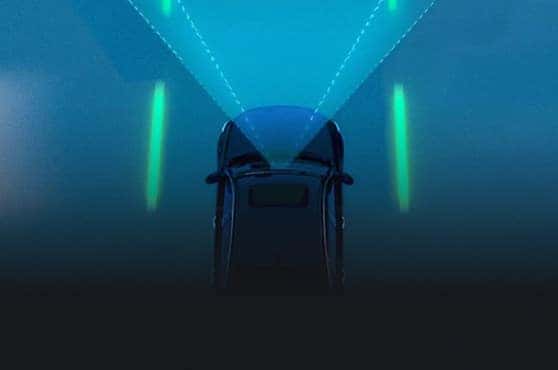 The Honda Lane-Keeping Assist System is an original Honda technology feature, part of the Honda Sensing® Suite, that keeps Lindenhurst drivers safe. Available on the new Honda Clarity as well as several other Honda models like the Honda Accord and Honda Civic, the Lane-Keeping Assist System(LKAS) protects you from accidentally leaving your lane. Read on to learn more!
How Lane Keeping Assist System (LKAS) Works
The Honda Lane-Keeping Assist System (LKAS) is designed to make driving more convenient by helping to keep your vehicle in the middle of a detected lane and provides alerts if the vehicle is detected drifting out of its lane. LKAS uses a windshield-mounted camera to detect lane marking and employs the electric power steering to help guide the vehicle to the middle of the detected lane.
To activate the system, first press the main button on the right side of the steering wheel, then press the "LKAS" button located next to the main button. Lane outlines will appear on the instrument panel indicating that the system is activated. For the system to operate, the vehicle must be traveling between 45-90 mph on straight or slightly curved roads, and neither the brake pedal, the turn signal, nor the windshield wipers are being used. When these conditions have been met and lane markings are detected, the lane outlines in the instrument panel will become solid as LKAS operation begins. Note that the system won't work if you take your hands off the wheel or otherwise stop steering the vehicle.
To turn the system off, press either the LKAS button or the main button on the steering wheel. The system defaults to "off" when the power is turned off. It's important to note that LKAS may not detect all lane markings or lane departures. Accuracy will vary based on weather, speed, and lane marker condition. It is always your responsibility to safely operate the vehicle and avoid collisions. Please see your owner's manual for all LKAS conditions and limitations.
Learn More at The New Babylon Honda
For more information on LKAS or other Honda safety and convenient features like Forward Collision Warning and Collision Mitigation Braking, stop by The New Babylon Honda! We can show you these features in detail, and explain how they compare to Toyota Safety Sense. If you have any questions, be sure to contact us to learn more.