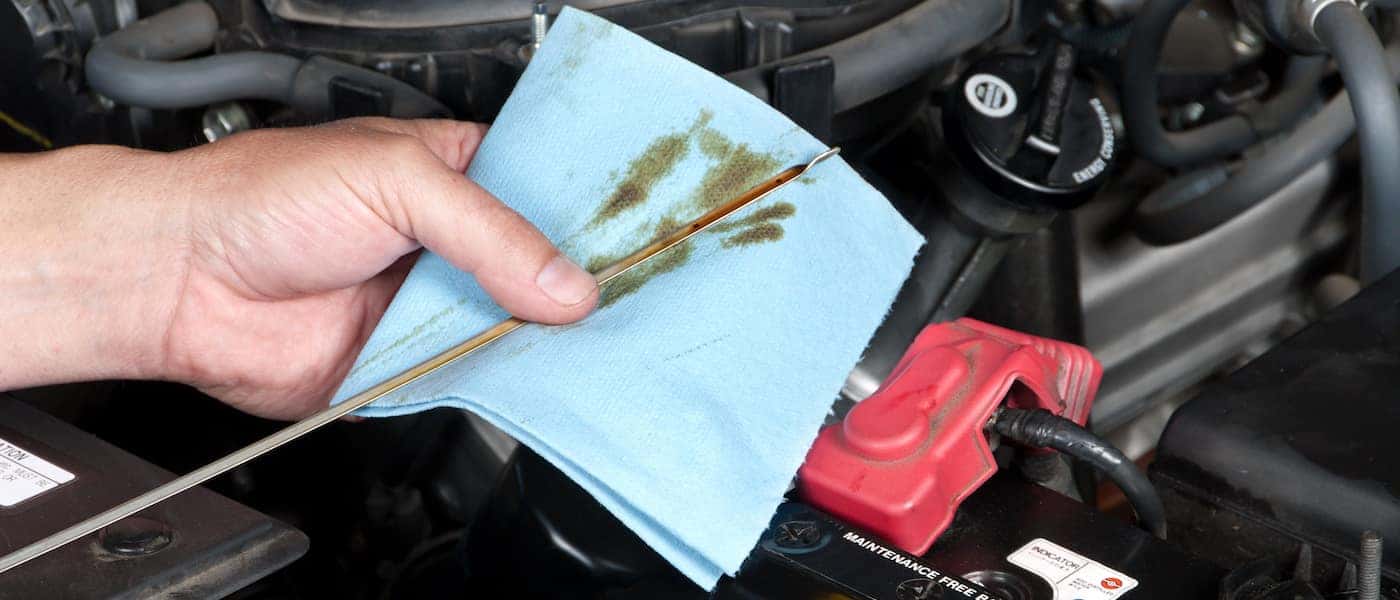 ---
---
Something as simple as regularly checking the oil on your car can increase the lifespan of your Honda. Whether you're sticking to the streets of West Islip or commuting daily between Lindenhurst and Massapequa, you'll want to protect the complicated internal moving parts within your engine. By checking your oil levels on a regular basis, you can ensure your vehicle will be around long enough to trade in or hand down to your daughter when she turns 16.
Learn How to Check the Oil Level in Your Car
Step one of any maintenance related task: check your owner's manual. For newer vehicles especially, traditional dipsticks may not even be a variable—your new Honda might have an electronic oil monitor.
If you do have to check your oil, follow these steps:
Make sure the vehicle is parked on level ground and that the engine is turned off and cold.
Open the vehicle's hood and find the dipstick. Where is the dipstick? It should be in front of the engine and likely says "oil." Again, if there is no dipstick, your car, truck, or SUV might have an electronic oil monitor.
Pull the dipstick out of the engine and wipe any oil from the end of it.
Re-insert the dipstick all the way back into its tube, then pull it out and look at both sides to see where the level is.
Dipsticks always have some way of indicating the proper oil level. If the top of your oil streak is between two marks or within a crosshatched area, the level is good. If it isn't, you'll need to add more oil.
Be sure to buy the grade recommended in the owner's manual, remove the oil filler cap, then add oil a little at a time until the dipstick indicates you've reached the proper level. After adding oil, wait a minute or two before checking again.
How Often Should I Check My Car Oil Levels?
Check your oil at least once a month. Oil is the lifeblood of your car, and the engine is the heart. It's imperative to keep your car's heart nice and healthy! If you're low on oil or your owner's manual has indicated it is time for an oil change, you can always stop by our West Babylon service center.
Draining and changing your oil at home is a slightly more complicated process, and it's important to remember to replace your oil filter when you do it. Reach out to our trained professionals with any questions!
Let the The New Babylon Honda Service Team Keep Your Car in Prime Condition
Offering service specials and expert advice, the The New Babylon Honda service team is always ready to help. Schedule service with us today or contact us online for further assistance.