What are the Best Halloween Celebrations near West Babylon?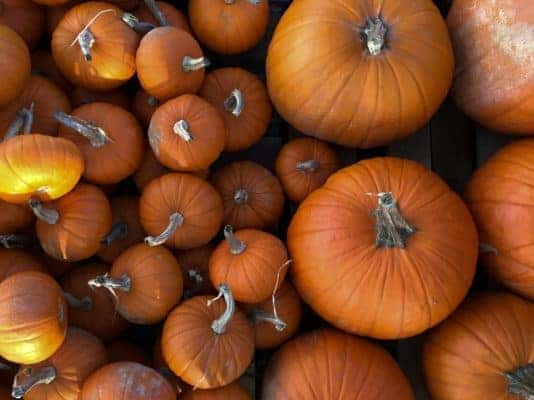 When it comes to Halloween this year, you want to kick it off right. Some of the most Fall-themed events going on around West Babylon go above and beyond tradition. You can send your carved pumpkins out on the lake, dance the night away at a dinner dance, and even walk through the gardens lined with Jack O'Lanterns to kick start the Halloween spooks.
What are the Best Ways to Start off Your Halloween?
Fall On The Bay
From Saturday October 20th to the 21st, 11am until 11pm, the Fall On The Bay festival will be held at Tanner Park in Copiague. From live music to the infamous Pumpkin Beer Tent, you'll find plenty to enjoy. There's also a hay ride and spook walk. Celebrate fall your way with plenty of good food, entertainment, and the occasional spook for under $20.
Brumidi's Annual Halloween Dinner Dance
Visit Constantino Brumidi Lodge on October 29th from 7pm-11pm in Deer Park, NY for the Brumidi's Annual Halloween Dinner Dance. Enjoy the buffet-style dinner and music from the DJ of the night. Throughout the night, get into the Halloween spirit with our costume prizes! Dress up, eat, and dance the night away at this annual Halloween celebration.
RISE of the Jack O'Lanterns
Starting on the fifth of October and lasting until the 29th, the RISE of the Jack O'Lanterns event will be gracing the Old Westbury Gardens. Visit the gardens to see over 5,000 hand-carved jack o'lanterns lighting up the scenic path while listening to the fall-spirited score, putting you in the Halloween mood. After your stroll, enjoy the various food and drink accommodations including baked goods from Long Island bakeries as well as cider donuts and hot apple cider from Jericho Cider Mills.
Great Jack-O-Lantern Sail
At Belmont Lake, the Great Jack-O-Lantern Sail will return. Bring your carved pumpkins that weigh no more than 10 pounds and be ready to light them and send them off into the night. The send off starts at 6pm and only the first 50 pumpkins will sail, so make sure you get there early to reserve your Jack O'Lantern's boat. This event is great for all ages and an amazing way to start off your Halloween. Apart from the sailing, there will also be balloon twisting and a costume parade.
Learn More with The New Babylon Honda
Visit us at The New Babylon Honda to learn more about what else there may be to do around town including beach fun. Contact us today with any questions.